Items 1 to 2 of 2 on page 1 of 1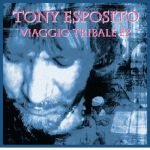 Cat: AR 013. Rel: 23 Apr 18
Balearic/Downtempo
Tony Esposito - "Dove C'e Luce" (6:04)

Tony Esposito - "Veronica Song" (5:24)

Antonio Nicola Bruno - "Storia Della Terra Mia" (3:30)

Tony Esposito - "Dove C'e Luce" (LucaEffeSunset Balearic Seagulls & Children mix) (9:52)

Antonio Nicola Bruno - "Danza E Ridanza" (1:54)

Antonio Nicola Bruno - "Danza E Ridanza" (B version) (3:59)
Review: Archeo Recordings chart a course for the Balearics with this laid back delight of overlooked Italian island grooves. Tony Esposito is a long-serving singer-songwriter, and two tracks from his 2004 CD Viaggio Tribale get a vinyl cut here. "Dove C'e Luce" gets a special, 90s tinged remix from LucaEffeSunset. Antonio Nicola Bruno's "Storia Della Terra Mia" is the first of three unreleased tracks from this little known Lucan artist, striking a curious note with folk undertones and a sunny disposition. There's a more dramatic tone to "Danza E Ridanza," which takes on an almost Talking Heads-esque quality for the "B Version" that closes this high quality 12" from the ever reliable Archeo camp.
…

Read more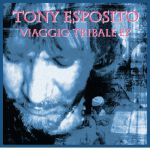 Cat: AR 013 CLEAR. Rel: 23 Apr 18
Balearic/Downtempo
Tony Esposito - "Dove C'e Luce"

Tony Esposito - "Veronica Song"

Antonio Nicola Bruno - "Storia Della Terra Mia"

Tony Esposito - "Dove C'e Luce" (LucaEffeSunset Balearic Seagulls & Children mix)

Antonio Nicola Bruno - "Danza E Ridanza"

Antonio Nicola Bruno - "Danza E Ridanza" (B version)
Review: "This release is a 12"" and it's individually 500 hand-numbered limited edition. The first 100 copies are pressed on CLEAR TRANSPARENT vinyls (AR013).
It contains 2 previously unreleased tracks from TONY ESPOSITO's Viaggio Tribale CD (2004): Dove c'e luce and Veronica song + A SPECIAL BALEARIC REMIX of Dove c'e luce from LucaEffeSunset + 3 previously unreleased tracks from the Lucan (Basilicata) musician Antonio Nicola Bruno CD (2004): Storia della terra mia and Danza e ridanza. In addition to the usual Archeo insert of credits and photos of the original album, it features also of a second insert concerning a beautiful photographic journey of 2004 by Manu-Archeo, related to this Music.

Archeo Recordings is a reissue record label that regenerates old, lost, obscure (and forgotten) rare gems of Italian music of the 70s and 80s, and not only.
All outputs are licensed by the artists and the vintage labels; audio tracks are remastered in their original form; the sleeves and center labels are graphically recreated for today but all based on the original images.
Archeo would like to make the music available to a wider audience of collectors, DJs, music lovers of a forgotten time.
All releases are hand-numbered limited edition vinyl. The first copies of each release are pressed in coloured vinyls."
…

Read more
Items 1 to 2 of 2 on page 1 of 1