Items 1 to 1 of 1 on page 1 of 1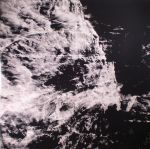 Cat: AMB 1311LP. Rel: 15 May 17
Techno
Water (10:17)

Road Trip Song (10:18)

Fade To What? (5:18)

Funky Man (8:59)

Captain Storm (5:31)

Miles & More (5:25)

Miniature (9:24)
Review: As Apollo starts to spread its wings into a richer pool of artists in its second guise, so they look to Anton Zap for a healthy seven-track offering that brings warmth to the label that seemed to escape some of the recent releases. There's no doubt Zap is good at creating a mellow atmosphere, but as "Water" demonstrates he can also tease more earthly textures and tones into his ambient techno studies to create a greater depth and impact. There are some more house orientated turns such as the spaced-out shuffle of "Road Trip Song", while "Funky Man" rolls on a sassy beatdown groove and acidic bassline, providing a welcome diversity in amongst the mystical aura of Zap's productions and Apollo's downtempo remit.
…

Read more
Played by:
Cez (Pop Your Funk)
,
Nick P Warren
,
Flori
,
Ka§par
,
Yuri shulgin
,
Andy Ash
,
Kone-R (Uncharted Audio)
,
AntonZap
,
Marcelo Tavares
,
Cesare vs disorder
,
Juno Recommends Leftfield
,
GWEN (SPACE BREAKS RECORDS)
,
Ruthit
,
Doo
,
Sai aka Blend Architect
,
Giorgio Luceri
,
Agnostic Rhythm
,
Frawl
,
AYBEE
,
Andy Green [Verdant Recordings]
,
Kastil (Soul Notes/Stale)
,
Tommy Finger Jr.
,
Deep'a & Biri
,
East Soul Person
,
Kito Jempere
,
Cecil (artfuldivision)
,
Ben La Desh
,
Thread London
,
Shine Grooves
…

Read more
Items 1 to 1 of 1 on page 1 of 1