Artists
Items 1 to 3 of 3 on page 1 of 1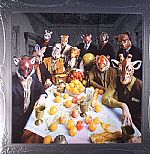 Cat: DAP 028LP. Rel: 13 Aug 12
International
Dirty Money

The Rat Catcher

Him Belly No Go Sweet

Ari Degbe

Ibeji

Sare Kon Kon
Played by:
Djouls (Paris DJs)
,
Mukatsuku Records Chart
,
Koichi Sakai - Ghetto Lounge
,
AfroBase (Radio Chart)
,
Craig Charles Funk And Soul
,
Boy Oliver
,
MR. Scruff
,
Dusty / Jazz & Milk
,
Jazzee Loudness
,
Patrick Forge
,
Killer Funk Records USA
,
Afro Beat Foundation
,
Daptone Records
,
JetTricks
…

Read more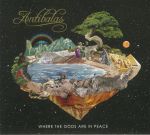 Cat: DAP 046CD. Rel: 18 Sep 17
International
Gold Rush

Hook & Crook

Tombstone (Movement 1 Good Doer - feat Zap Mama)

Tombstone (Movement 2 Mami Water Down - feat Zap Mama)

Tombstone (Movement 3 Gates Of Zion - feat Zap Mama)
Review: On Where The Gods Are In Peace, their first album for five years, long-serving NYC Afrobeat revivalists Antibalas return to Daptone with fellow veterans Zapa Mama in tow. The all-female Belgian combo provides vocals on album centrepiece "Tombstown", a suite of track in three distinctive "Movements". All three parts, which are drenched in reverb and delay and operate at a far slower tempo than much of Antibalas's output, are decidedly cosmic in tone, with greater percussive intricacy, subtle Afro-jazz influences and an impressive variety of instrumental solos. Of course, it wouldn't be an Antibalas album without a rousing dancefloor epic or two, and happily both the Fela Kuti style "Gold Rush" and funk-fuelled "Hook & Crook" tick that particular box.
…

Read more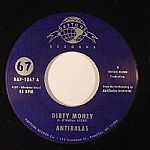 Cat: DAP 1067. Rel: 20 Aug 12
Funk
Dirty Money

AWOL
Items 1 to 3 of 3 on page 1 of 1