Items 1 to 3 of 3 on page 1 of 1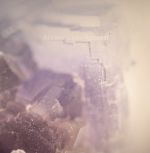 Cat: OTON 94. Rel: 27 Jun 16
Techno
Neume (7:00)

Meta (7:09)

Vis (4:53)
Review: "Neume", the title track from Answer Code Request's first Ostgut Ton outing for two years, sounds like a dancefloor warning of dark times ahead. Percussively intricate but rhythmically hypnotic, much of its' allure stems from the producer's use of seriously foreboding chords and creepy string sweeps. "Meta" is a little more positive in outlook, with dreamier chords and pads combining well with a beat pattern that sits somewhere between Tectonic techno and West London broken beat. Finally, he expertly combined pitched-up hip-hop beats, heavy analogue bass and sunset-friendly pads on the deliciously hazy closer, "Vis".
…

Read more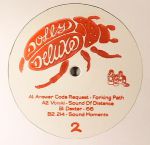 Cat: DOLLYDELUXE 2. Rel: 26 Jun 17
Techno
Answer Code Request - "Forking Path" (6:05)

Voiski - "Sound Of Distance" (5:39)

Dexter - "66" (5:49)

214 - "Sound Moments" (5:34)
Cat: OSTGUTLP 2005. Rel: 28 Mar 16
Techno
DVS1 - "(Ecks)" (6:10)

Answer Code Request - "Zeitspielraum" (5:36)

Doms & Deykers - "Whirling" (7:46)
Review: Ostgut Ton reach the midway, or Funf, point of their programme of 12" issues from last year's mammoth Zehn boxset which draws for the contributions from DVS1, Answer Code Request and the Dutch connection Doms & Deykers. DVS1 is up first with "Ecks", a blinding little DJ tool rife with skittering drums and trademark touches of psychedelia, whilst Answer Code Request's "Zeitspielraum" has a touch of the Underworld classic "Rez" to it. Plenty of broken drums too, naturally! Martyn and Steffi have the keys to the B-side and they use the space to lay down their own breakbeat house epic "Whirling" which bodes well for the mooted Doms & Deykers album that is supposed to be out this year.
…

Read more
Items 1 to 3 of 3 on page 1 of 1