Items 1 to 3 of 3 on page 1 of 1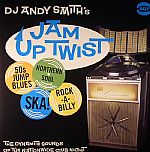 Cat: BGP2 231. Rel: 27 Apr 11
50s/60s
Boogaloo & His Galliant Crew - "Talk About A Party"

Wynonie Harris - "Bloodshot Eyes"

Wynonna Carr - "Touch & Go"

Joe Benson - "Rock & Roll Jungle"

Floyd Dixon - "Oooh Little Girl"

Al Ferrier - "Let's Go Bopping Tonight"

Jimmy Carroll - "Big Green Car"

Benny Ingram - "Jello Sal"

The Wooden Nickels - "Nobody But You"

The Sounds Of Lane - "Tracks To Your Mind"

Toni & The Showmen - "Try My Love"

Luther Ingram - "Oh Baby Don't You Weep"

Mel Williams - "Can It Be Me"

Young Jessie - "Don't Happen No More"

Dolly Cooper - "My Man aka He May Be Your Man"

Johnny 'Guitar' Watson - "The Bear"

Alton Ellis - "Ska Beat"

The Skatalites - "Malcolm X"

Randy's All Stars - "Fast Mouth"

The Skatalites - "Collie Bud"

Mickey Champion - "Bam-A-Lam"

Young Jessie - "Hit, Git & Split"

San Francisco TKOs - "Make Up Your Mind"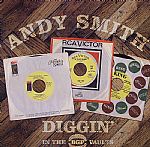 Cat: BGP2 195. Rel: 26 Aug 08
Funk
The Blackbyrds - "Wilford's Gone"

Dave Hamilton - "Cracklin' Bread"

Betty Moorer - "It's My Thing"

Ripple - "I Don't know What It Is But It Sure Is Funky"

Ann Alford - "Got To Get Me A Job"

Billy Garner - "I Got Some" (part 1)

Booker T & The MGs - "Sing A Simple Song"

James K-Nine - "Live It Up"

87th Off Braodway - "Can't Get Enough"

Funk Inc - "Smokin' At Tiffany's"

Harold Mabern - "I Want You Back"

Wilbur Bascomb & The Blue Zodiact - "Just A Groove In G"

Dyke & The Blazers - "Let A Woman Be A Woman - Let A Man Be A Man"

Billy Garner - "Brand New Girl"

Chester Randle's Soul Senders - "Soul Brothers Testify" (part 1)

Rufus Thomas - "Itch & Scratch" (part 2)

Pazant Brothers - "Skunk Juice"

Spanky Wilson - "Sunshine Of Your Love"

The Generation - "I'm A Good Woman"

Ron Buford - "Chicken Tracks"

The Soulsetters - "Out Of Sight"

Mel Davis - "Just Another Smile"

Roosevelt Matthews - "Tighten Up"

Billy Hawks - "(Oh Baby) I Believe I'm Losing You"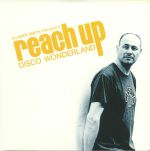 Cat: BBE 386CLP. Rel: 13 Nov 17
Funk
Don Laka - "I Wanna Be Myself" (5:47)

Freedom - "Get Up & Dance" (3:35)

Advance - "Take Me To The Top" (6:19)

Jimmy Ross - "First True Love Affair" (Andy Smith & Nick Halkes Reach Up re-edit) (6:37)

Sure Thing - "Holding You Tight" (extended DJ mix) (5:43)

Joanne Wilson - "Got To Have You" (Whiskey Barons re-edit) (6:15)

Neddy Smith - "Give It Up" (5:10)

T Connection - "Groove To Get Down" (4:10)

Jimmy Young - "Times Are Tight" (7:12)

World Premiere - "Share The Night" (7:17)

Jimmy Bo Horne - "Is It In" (5:23)

Tamiko Jones - "Let It Flow" (6:51)

Cloud 1 - "Patty Duke" (5:23)

Shot - "Main Thing" (feat Kim Marsh) (5:45)

Disco Dub Band - "For The Love Of Money" (4:10)
Review: In recent times, crate-digging hero Andy Smith has turned his attention to the world of disco and boogie, showcasing the depth of his collection as part of the Reach Up collective. It seems fitting, then, that his latest compilation - a triple-vinyl epic - should explore the disco and electrofunk gems lurking in his vast vault of records. There are a few well-known gems (Disco Dub Band, World Premiere, Freedom and Sure Thing's modern electrofunk anthem "Holding Me Tight", for starters), but far more overlooked or slept-on gems (Advance's boogie killer "Take Me To The Top" and Jimmy Bo Horne's "Is It In" being great examples). The collection also boasts a couple of tasty re-edits, including an unheard one by Smith and pal Nick Halkes of Jimmy Ross's Paradise Garage anthem "First True Love Affair".
…

Read more
Items 1 to 3 of 3 on page 1 of 1