Items 1 to 2 of 2 on page 1 of 1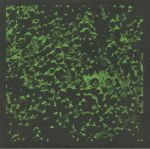 Cat: ES 005. Rel: 03 Nov 17
Coldwave/Synth
Rock Steady (5:44)

Green Man (4:29)

Fantasy Dub (3:07)

Green River (3:57)
Review: Psychologist-turned-producer Andy Rantzen has never been particularly prolific, though we were surprised to learn that this 12" is his first solo single for the best part of 20 years (for the record, he released a digital-only album two years ago). It's an interesting and ear-pleasing affair that may raise a few eyebrows. Traditionally, he's delivered lo-fi electronica and experimental techno. On 1/66, three of the four tracks see him take a leisurely, freshly baked stroll through digital dub pastures. Of these, it's the thrillingly bass-heavy, ghostly digital dub of "Fantasy Dub" and stabbing "Green River" that most impress, though jaunty digi-dub opener "Rock Steady" may get most club plays.
…

Read more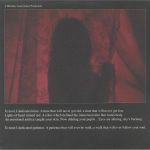 Cat: SUBREC 0843. Rel: 01 May 18
Experimental/Electronic
Diskoteka Diskophonia (O Side) (3:39)

Isak Anderssen - "Roulette" (6:15)

David Sudmalis - "Aquamarine" (5:31)

Oberst Gregor - "Froschwurst" (P Side) (2:18)

Science Patrol - "Dereks In The Desert" (3:37)

Andy Ratzen & David Sumalis - "Barren Ground" (6:17)

Pascal De Nuit - "Point De Non Retour" (2:41)

Art Teachers - "I Don't Earn Money" (2:00)
Review: Calling Andy Rantzen a maverick or an outsider wouldn't even begin to do the producer any justice. Quite simply, the Ozzie experimenter is an innovator and a shining light for the progression of electronic music into the next decade. No hype. Everything that this man has releases recently has left us wanting more, and this is thanks to the diversity of his ideas and skills, often blending different or even opposing sounds with beautiful results. This latest album for Melodies Souterraines, O/P, is a cocktail of electronics, whether dubwise, tech-centric, or utterly bleeped-out, and the result is a new and exciting sound that is still finding its concrete shape. Whatever your flavours are, this is music for those wishing to experience something different, something stirring, and something truly at the cutting-edge of music. TIP!
…

Read more
Items 1 to 2 of 2 on page 1 of 1