Artists
Items 1 to 3 of 3 on page 1 of 1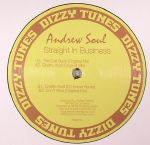 Cat: DIZZY 016. Rel: 28 Aug 17
Deep House
The Call Back (6:12)

Ghetto Acid (5:29)

Ghetto Acid (DJ Krime remix) (5:20)

Don't Stop (4:36)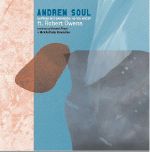 Cat: VIBR 013. Rel: 23 Apr 18
Deep House
Slipping Into Darkness (7:20)

Slipping Into Darkness (Vincent Floyd remix) (7:12)

As You Are (7:17)

As You Are (Nick Anthony Simoncino remix) (7:00)
Review: Vibraphone Records continues to deepen its contemporary repertoire by inviting Andrew Soul into the fold with a vocal contribution from house music legend Robert Owens. "Slipping Into Darkness" is a beautifully rendered deep house gem with expressive piano work, rubbery bass synth tones, but in some ways the minimalism of Vincent Floyd's remix gives Owens' vocals a chance to take centre stage. "As You Are" is a crooked, broken beat exploration on the fringes of deep house, and Owens' voice sounds resplendent in the more experimental surroundings before Nick Anthony Simoncino comes on board with a 90s flavoured, darkside remix of the highest order.
…

Read more
Cat: KHT 010. Rel: 14 May 18
Deep House
Andrew Soul - "All Night"

Andrew Soul - "Do Ur Duty"

Andrew Soul - "Dirty Bike"

Dirtbox - "SMMFD"

Dirtbox - "Work That"

Dirtbox - "Fukk"
Items 1 to 3 of 3 on page 1 of 1