Items 1 to 1 of 1 on page 1 of 1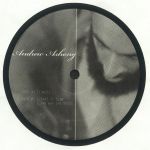 Cat: SS 048. Rel: 20 Aug 12
Deep House
Andrew Ashong & Theo Parrish - "Flowers"

Andrew Ashong - "Take It Slow"

Andrew Ashong - "The Way She Moves" (short version)
Review: At first glance, the pairing of Forest Hill resident Andrew Ashong and Sound Signature boss Theo Parrish would seem strange. But the duo have worked together previously with the Ghanaian born vocalist (and supposed owner of a vinyl collection that would make most record shops look like a car boot sale) lending his soulful tones to Parrish's excellent nine minute plus translation of the Hot Chip and Spiritualised affiliated About Group. Whereas that collaboration was more about Ashong's voice being just one element of a production that was undoubtedly Parrish, the three tracks present on the Flowers EP look to showcase what a talent the Londoner is. Those trademark dust filled stacatto rhythms are present in the opening title track, but they never swamp Ashong's killer vocal delivery, while "Take It Slow" is bonafide D funk of the highest order. After the brutal, divisive nature of Theo's kung fu experimentalism on the Any Other Styles EP, these three tracks show him in a wholly new light and hopefully Parrish and Ashong will be making much more music together.
…

Read more
Played by:
Jonna (City Fly / Shadeleaf Music)
,
Cez (Pop Your Funk)
,
NDV (Polar Pair/Botanika)
,
Chris Duckenfield
,
Ennio Styles
,
Señorlobo (Lovemonk)
,
J'Shez (City Fly/Innercircle)
,
Ernie (Minuendo Recordings)
,
Gaetano Battista
,
Phillie P (Ice City Rec)
,
Tr One
,
Dom Servini
,
RUSTAM OSPANOFF.
,
Javi Bayo
,
Thomas Cox
,
Robert Luis (Tru Thoughts)
,
Ksoul
,
Ionik (Traveller Records)
,
Mehdi
,
Zenner
,
Mop Mop
,
DJ DRM (Bastard Jazz / BSTRD Boots)
,
Ezequiel Lodeiro Soulfood Argentina
,
Thatmanmonkz (Shadeleaf Music)
,
YAM WHO?
,
WOLF Music
,
Nick Carling (Fruitful/1BTN)
,
DJ Psycut
,
Jazzee Loudness
,
AntonZap
,
Yoshi Okino (Kyoto Jazz Massive)
,
Patrick Forge
,
ISOUL8 (Volcov)
,
Mike O'Mara
,
Jay Simon (Must Have Records)
,
Femanyst aka Lady Blacktronika
,
Dairmount (Room With A View)
,
Patchworks
,
Juno Recommends Deep House
,
Free Magic
,
Petko / Soul Print Recordings
,
Nicholas
,
Dhb
,
NICK V
,
Mr. Mendel
,
This Is Not Happening
,
DJ Duff (Soulfood)
,
Trujillo
,
Ney Faustini
,
DJ Chicken George
,
Kastil (Soul Notes/Stale)
,
Djs: Most Charted - Deep House
,
Tomasz Guiddo
,
Iron Galaxy
,
Beautiful Swimmers
…

Read more
Items 1 to 1 of 1 on page 1 of 1