Andre Solomko
Items 1 to 3 of 3 on page 1 of 1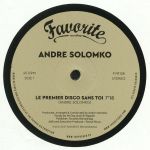 Cat: FVR 138. Rel: 22 Jan 18
Funk
Le Premier Disco Sans Toi (7:20)

Le Premier Disco Sans Toi (dub version) (4:45)

Moonbeach Disco (dub version) (5:40)
Review: The Le Premier Disco Sans Toi EP by Andre Solomko unveils two new compositions with disco flavours. Solomko is backed again by a team of great musicians and vocalists, such as Mr Day and Lili Wagner on the title track, or Charlotta Kerbs on "Moonbeach Disco". And even if it is not the first by him, this disco journey fits perfectly with his jazz-funk style - plus a sense of melody. The EP really shows another facet of his many talents. Born in Ukraine in 1965, Andre Solomko is said to be 'a rich and engaging personality', but above all: a brilliant saxophonist, composer and engineer. After beginning a meteoric career in USSR, fate led him to Finland, where he started the label Vinyl Jam. This new single also results from a long and solid partnership, led by a shared and deep passion for analogue music and vintage grooves. His contagious passion cannot leave anyone indifferent. Moreover, a new album is also planned for 2018.
…

Read more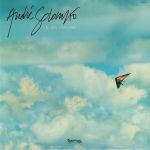 Cat: FVR 142LP. Rel: 21 May 18
Funk
Le Deltaplane (6:53)

Moonbeach Disco (7:31)

Paraphraser (Le Deltaplane) (2:21)

Aquaplane (6:12)

Summer 79 (6:10)

Le Deltaplane (instrumental version) (4:49)
Review: Since first pitching up on Favorite Recordings a few years back, Russian saxophonist Andre Solomko has delivered a string of impressive albums and singles that gleefully join the dots between smooth jazz, '80s jazz-funk and Afro-fired disco-funk. Le Deltaplane, his latest full-length excursion, explores similar sonic territory, moving from languid, jazz-funk-influenced soul ("Le Deltaplane", featured in both vocal and instrumental versions), to deliciously smooth and glassy-eyed disco-jazz ("Moonbeach Disco"), via a range of sumptuous, solo-heavy workouts that sound like that could have been featured on a sought-after, turn-of-the-'80s jazz-funk obscurity (the wonderfully loved-up "Aquaplane" and "Summer '79"). Throughout, Solomko and company's arrangements and instrumentation are little less than sublime.
…

Read more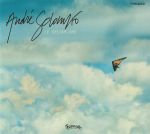 Cat: FVR 142CD. Rel: 21 May 18
Funk
Le Deltaplane

Moonbeach Disco

Paraphraser (Le Deltaplane)

Aquaplane

Summer 79

Le Deltaplane (instrumental version)

Le Premier Disco Sans Toi

Moonbeach Disco (dub version)

Le Premier Disco Sans Toi (dub version)
Items 1 to 3 of 3 on page 1 of 1