Artists
Items 1 to 3 of 3 on page 1 of 1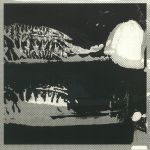 Cat: EDLX 038. Rel: 06 Oct 14
Techno
Cosmic Strings (7:06)

Photon Visibility Function (7:14)
Review: Over the past few years, Mancunian production unit AnD have become some of the go-to producers for hard as nails techno, with searing releases on Repitch Recordings, Delsin offshoot Ann Aimee and Modal Analysis. Dark Matters represents a second 12" for Electric Deluxe, and is also effectively a marker for the duo's upcoming debut album on Speedy J's behemoth operation due later this month. Whilst it's impossible to foresee how Cosmic Microwave Background will sound as a whole, both "Cosmic Strings" and "Photon Visibility Function" suggests there will be some stylistic consistency with the bracing techno we have come to expect from AnD, with the former track a particularly brutal take no prisoners affair.
…

Read more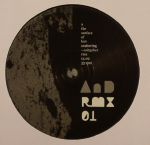 Cat: EDLX 043. Rel: 15 Jun 15
Techno
The Surface Of Last Scattering (Zeitgeber remix) (13:09)

Power Spectrum (Sleeparchive remix) (4:36)

Power Spectrum (O/H remix) (6:49)
Review: Electric Deluxe return to AnD's razor sharp debut album Cosmic Microwave Background for the first of two remix 12" releases. Given Speedy J's stature within the techno community, you'd expect a high profile cast of contributors for such an endeavour and Electric Deluxe do not disappoint. First up is Speedy J himself, teaming up with Strobo boss Lucy as Zeitgeber to rework ambient album closer "The Surface Of Last Scattering" into something a lot more bracing and intense. Still this pales in comparison to Sleeparchive's scorched earth rendition of "Power Spectrum" which will sate those in need of some hellish techno. The accompanying remix of the same track from Ontario Hospital is just as good but opts for a more broken feel.
…

Read more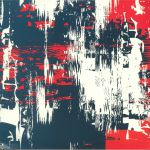 Cat: EDLX 055LP. Rel: 25 Sep 17
Techno
First Element (3:09)

Corrupted Structures (6:06)

Anarchic Rhapsody (4:53)

Corrugated Windows (6:12)

UFO (6:18)

Narcissism (4:53)

Pandemonium (6:42)

Screaming Voices (7:43)

Artificial Intelligence (4:17)

Resisting Authority (6:42)

Taking Control (6:50)

Kepler (5:20)

Disturbed Reality (6:32)
Items 1 to 3 of 3 on page 1 of 1