Items 1 to 3 of 3 on page 1 of 1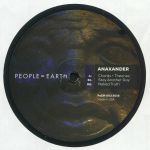 Cat: POEM 003. Rel: 11 Mar 16
Deep House
Chords & Theories (8:23)

Stay Another Day (7:02)

Naked Truth (6:19)
Review: French producer Anaxander follows up great releases by legends Reggie Dokes and Kai Alce on new imprint People Of Earth. He's had a steady output in the last few years releasing on the likes of Local Talk, Dame Music and Tasteful Nudes to name but a few. "Chords & Theories" is delightfully dusty deep house with a swing fuelled rhythm, emotive chords and epic piano stabs. On the flip "Stay Another Day" is the kind of classic early 90's Chicago deep house that's so sincere you could have sworn it was a lost tape from the Prescription or Alleviated catalogue from way back when. Finally "Naked Truth" gets a bit more uptempo on this soulful deep techno jam with rich synth tapestries and syncopated rhythms. Tip!
…

Read more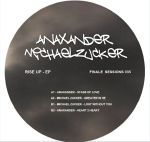 Cat: FS 035. Rel: 04 Sep 17
Deep House
Anaxander - "Stabs Of Love"

Michael Zucker - "Greater Is He"

Michael Zucker - "Lost Without You"

Anaxander - "Heart 2 Heart"
Review: Finale Sessions welcomes Anaxander to join label main man Michael Zucker for another one of those impeccable trips through top shelf deep house. Anaxander gets busy with "Stabs Of Love", a truly ear nagging piece that cuts through the glut of soundalike productions to say something truly special. Meanwhile his "Heart 2 Heart" resides on the B2, presenting a lighter, more playful cut peppered with pattering bongos and sprightly keys. Zucker gets into a slightly off kilter funk on "Greater Is He" before dropping into a perfect bump on "Lost Without You", putting some swing into dub house and making it sound natural.
…

Read more
$8.77
SAVE 25%
in stock
$6.58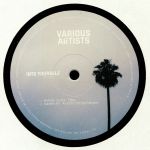 Cat: MTH 05. Rel: 20 Mar 17
Minimal/Tech House
Michael Lovatt - "Tides" (5:11)

Kareen Ali - "Arnaldo Tamayo Mendez" (7:22)

Anaxander - "Unspoken" (7:14)

Michael Zucker - "Together" (7:13)
Review: Following a strong cast including Myles Serge, John Barera, DJ Skull and Hakim Murphy, Mentha continues its strong run of form with a various artists 12" that broadens the horizons of the high-grade deep house label. Michael Lovatt keeps things groovy and understated on "Tides", while Kareen Ali gets into a slow and trippy mood on "Arnaldo Tamayo Mendez". Anaxander's "Unspoken" brings some neo-soul synth lines to the table, and Michael Zucker turns out a brooding, introspective workout. Each track may have its own traits, but the whole record hangs together as a fine next step for a promising label.
…

Read more
Items 1 to 3 of 3 on page 1 of 1