An I
Items 1 to 2 of 2 on page 1 of 1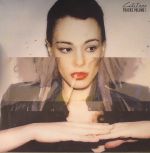 Cat: CITI 017. Rel: 24 Aug 15
Techno
Amato - "Physique" (5:13)

Tzusing - "King Of System" (5:06)

An-I - "Mutter" (6:00)

Broken English Club - "Glass" (5:28)
Review: There's a delightfully celebratory feel about this debut volume of Cititrax Tracks, a new 12" series from Minimal Wave offshoot Cititrax. As beautifully presented as we've come to expect, Tracks Volume 1 boasts a quartet of dancefloor-ready smashers from a blend of new faces and label stalwarts. Amato (aka The Hacker) kicks things off with the glistening EBM funk of "Physique" - all restless synth refrains and pounding bottom end - before LIES affiliate Tsuzing go all dark, psychedelic and twisted on the thrillingly intense, acid-flecked "King of System". An-I go all DAF (with a touch of Front 242) on the fuzzy and dystopian stomper "Mutter", before Cititrax regulars Broken English Club delivers a storming chunk of industrial-tinged analogue funk ("Glass"). Bravo!
…

Read more
Played by:
Alexis Le-Tan
,
Le Chocolat Noir
,
Nomad
,
Kone-R (Uncharted Audio)
,
Mimi
,
Toby fairbank
,
Ionik (Traveller Records)
,
Jacques Renault
,
Adam X Sonic Groove
,
Juno Recommends Techno
,
Marsman
,
3.14
,
Giorgio Luceri
,
Ali Renault
,
REALMZ
,
Rogér
,
Mitchell Goor
,
IRON BLU
,
Kris Baha
,
Kondaktor
,
Brokntoys
,
ANFS
,
Lurid Music
,
LesYeuxOrange
…

Read more
Gutz
(limited fluorescent orange vinyl 12")
Cat: CITI 015. Rel: 24 Nov 14
Techno
Gutz

Rut

Save Us
Review: Earlier this year Minimal Wave offshoot provided one of this year's most visceral dancefloor weapons in Kino-I, the debut from Doug Lee's new An-I project. Taking inspiration from techno, jack, industrial and punk, An-I successfully drew a line under some of the Berlin-based artist's previous disco-flavoured endeavours. And then some! If you like the Kino-I 12" you will love the new triplet of An-I productions housed on this appropriately titled Gutz 12". The title track alone should come with a health warning; such is the furious onslaught of machine funk it contains, whilst the unnerving "Rut" is the most schizophrenic production you will hear this year. Best of all id closing track "Save Us" sounds like a cross between in Aeternam Vale and Silent Servant. Pressed on a rather thick and dashing slab of magenta orange vinyl!
…

Read more
Played by:
Alexis Le-Tan
,
Le Chocolat Noir
,
Tunnel Signs
,
Justin Van Der Volgen
,
Tripeo
,
Jacques Renault
,
Zambon
,
Marsman
,
Noise In My Head
,
Jamie Behan
,
Francis Inferno Orchestra
,
3.14
,
In Flagranti
,
Soul Mekanik
,
Ali Renault
,
Rogér
,
Kito Jempere
,
Edward Navarro
,
Circular Rhythms
,
Lurid Music
,
Lena Willikens
…

Read more
Items 1 to 2 of 2 on page 1 of 1