Items 1 to 2 of 2 on page 1 of 1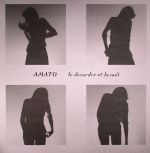 Cat: CITI 020. Rel: 05 Jul 16
Techno
Deranged (3:44)

Hey (5:48)

The Labyrinth (6:17)

The Warehouse (6:23)
Review: Michel Amato aka Amato is a French producer more widely known as The Hacker. Alongside Miss Kittin, Amato has been a cornerstone of the European house, techno, and electro scene, dropping singles and album like bombs. Having contributed to a previous split 12" on Cititrax, Amato returns to Minimal Wave's sister label with a wondrous homage to industrial, EBM and electro in Le Desordre De La Nuit. The difference between The Hacker and Amato? The sounds of The Hacker are more constrained than this particular whirlpool of pseudo electro and gargling quasi techno. Whatever you want to call it, these four slammers are all made for the dark room dance, each one nastier than the other and all of them audibly produced by an artist with plenty of experience and effectiveness know-how.
…

Read more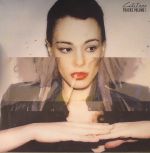 Cat: CITI 017. Rel: 17 Aug 15
Techno
Amato - "Physique" (5:13)

Tzusing - "King Of System" (5:06)

An-I - "Mutter" (6:00)

Broken English Club - "Glass" (5:28)
Review: There's a delightfully celebratory feel about this debut volume of Cititrax Tracks, a new 12" series from Minimal Wave offshoot Cititrax. As beautifully presented as we've come to expect, Tracks Volume 1 boasts a quartet of dancefloor-ready smashers from a blend of new faces and label stalwarts. Amato (aka The Hacker) kicks things off with the glistening EBM funk of "Physique" - all restless synth refrains and pounding bottom end - before LIES affiliate Tsuzing go all dark, psychedelic and twisted on the thrillingly intense, acid-flecked "King of System". An-I go all DAF (with a touch of Front 242) on the fuzzy and dystopian stomper "Mutter", before Cititrax regulars Broken English Club delivers a storming chunk of industrial-tinged analogue funk ("Glass"). Bravo!
…

Read more
Played by:
Alexis Le-Tan
,
Le Chocolat Noir
,
Nomad
,
Kone-R (Uncharted Audio)
,
Mimi
,
Toby fairbank
,
Ionik (Traveller Records)
,
Jacques Renault
,
Adam X Sonic Groove
,
Juno Recommends Techno
,
Marsman
,
3.14
,
Giorgio Luceri
,
Ali Renault
,
REALMZ
,
Rogér
,
Mitchell Goor
,
IRON BLU
,
Kris Baha
,
Kondaktor
,
Brokntoys
,
ANFS
,
Lurid Music
,
LesYeuxOrange
…

Read more
Items 1 to 2 of 2 on page 1 of 1