Items 1 to 3 of 3 on page 1 of 1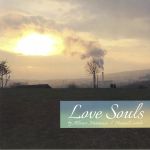 Cat: THPVS 04. Rel: 17 Jan 18
Deep House
Allstarr Motomusic - "Night Romance" (feat Debra Jones Davis) (8:00)

Allstarr Motomusic - "Light Of The Soul" (feat Sarignia Bonfa) (6:08)

Manuel Costela - "Sunshine Love" (6:52)

Manuel Costela - "Hurt" (7:31)
Review: In the past, Allstar Motomusic has largely delivered 12" singles that tend towards the more musically vibrant end of the techno and tech-house spectrum. Interestingly, the two tracks here - the Ron Trent style brilliance of "Night Romance (featuring Debra Jones Davis") and lilting dream house soul of "Light of the Soul (featuring Sarigina Bonfa) - retain his usual soulfulness but soften the rhythmic approach. It goes without saying that it's a switch that has paid dividends. Italian producer Manuel Costa handles the B-side, first delivering the tactile, synth-heavy deep house soul of "Sunshine Love", before delivering a chunk of bass-heavy, Rhodes-rich warmth underpinned by a swinging electro beat. Top notch stuff, all told.
…

Read more
Played by:
Tomi Chair
,
Ernie (Minuendo Recordings)
,
TiTo (Troubled Kids Records)
,
Rai Scott (Inner Shift Music)
,
Malcolm Moore (Altered Moods)
,
Monsieur Cedric (Serie Limitee)
,
Satore (Hizou Deep Rooted Music)
,
Marcelo Tavares(Deep Space Podcast)
,
Jesus Gonsev
,
Allstarr Motomusic (deepArtSounds)
,
Ney Faustini
,
G-Prod
,
Massiande (Freerange/MOS/Phonica)
,
Manuel Costela/Bucketround
…

Read more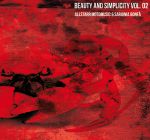 Cat: DEEPEX 043. Rel: 16 Oct 17
Deep House
Burning (In My Soul)

The Whole Hood In My House (CVO remix)

El Sonido Deepex

On My Mind (Sarignia´s Theme)

Space Of Life
Review: Deep House doesn't get deeper than Deep Explorer, Dubbyman's evergreen label transmitting out of Spain. On this latest 12", Allstarr Motomusic makes a welcome return after the first volume of Beauty & Simplicty back in 2015. This time they're working in collaboration with vocalist Sarignia Bonfa and the results are stunning. "Burning (In My Soul)" is a gorgeous, dubbed out slice of deep house with a true Midwest flavour, while "El Sonido Deepex" takes things into even more sultry territory. There's also space for downtempo reflection on "Space Of Life", but also watch out for the deadly remix of "The Whole Hood In My House" by CVO.
…

Read more
$9.87
SAVE 25%
in stock
$7.40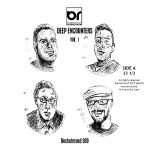 Cat: BUCKETROUND 009 . Rel: 08 Jan 18
Deep House
Jesus Gonsev - "Terminal 5"

Tominori Hosoya - "Strider Practice"

Allstarr Motomusic - "Pulsate"

Manuel Costela - "Mind Purveyor"
Review: Spanish label Bucketround kicks off a new series called Deep Encounters with this four-track various artists release from some lesser known talents with some seriously fresh ideas. Jesus Gonsev taps into the mood of labels like Pleasure Zone and the stripped down Romanian sound, but there's other forces at work in the meditative bliss of "Terminal 5". Tominori Hosoya takes things in the direction of Dubbymann style deep house, all pattering bongos and sweeping melodic content before Allstar Motomusic brings a tougher, old-skool New York approach to steamy house music. Manuel Costela finishes the EP off with the delicately balanced "Mind Purveyor", holding back on the drums and leading with the chords instead.
…

Read more
Played by:
Owen Jay (Batti Batti / Gauss )
,
Tomi Chair
,
Life Recorder
,
TiTo (Troubled Kids Records)
,
Matt Pond (DeepSystems)
,
Monsieur Cedric (Serie Limitee)
,
Marcelo Tavares(Deep Space Podcast)
,
Jesus Gonsev
,
Allstarr Motomusic (deepArtSounds)
,
Ney Faustini
,
Chubby
,
G-Prod
,
Manuel Costela/Bucketround
,
DCook
…

Read more
Items 1 to 3 of 3 on page 1 of 1