Items 1 to 1 of 1 on page 1 of 1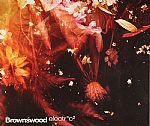 Cat: BWOOD 068CD. Rel: 23 Jun 11
Dirty Dubstep/Trap/Grime
Ta Ku - "Hey Kids"

Monky - "Drunkerdz"

Anenon - "Shifts"

DJG - "Automatic"

Frederic Robinson - "Mood Swings"

Synkro & Indigo - "Knowing You"

MFP - "Future Hopes"

Jus Wan - "Miles Away"

DJ Dials - "Pillowforts"

Funk Ethics - "Step In"

Jack Dixon - "By My Side"

HXDB - "Savage Pets"

Stray - "Break Your Legs"

AEED - "Under The Alps"
Review: Gilles Peterson's Brownswood label has always been ahead of the curve when it comes to forward-thinking music. Nowhere is this more evident than on the Brownswood Electric compilations, which swap organic, jazz-leaning grooves and global beats in favour of bass music rhythms and electronic sweeps. This second collection follows a similar format to its predecessor, offering up 14 impeccable tracks from a wide range of largely little-known producers. As you can imagine, highlights are plentiful, from the off-kilter liquid D&B of Frederic Robinson and Synkro & Indigo's deep future dubstep to the dewy-eyed wonk of DJ Dials and Starkey-ish Aeed.
…

Read more
Items 1 to 1 of 1 on page 1 of 1