Items 1 to 3 of 3 on page 1 of 1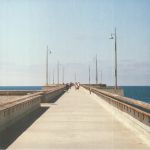 Cat: DYSTOPIAN 025. Rel: 08 May 18
Techno
Siskens (5:10)

Stiller (6:34)

Holm (6:36)

Lauser (6:08)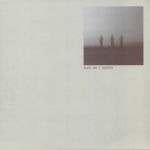 Cat: FUS 004. Rel: 30 Apr 18
Techno
Rerun (5:45)

Give (6:08)

Bulk (6:27)

Decrease (5:37)
Cat: DYSTOPIAN 004. Rel: 04 Jul 13
Techno
Alex Do - "Concrete"

Rodhad - "The Wall"

Felix K - "Stone Edge"
Review: Following some standout solo releases from Rodhad and Recondite, the Dystopian camp take the various artists approach for their fourth release. First on the list is Alex Do, a young DJ who has evidently found kindred spirits in the Dystopian crew, and this EP provides the chance or them to showcase his debut production, "Concrete", a minimalistic combination of rigid kicks and claps, together with eerie morse code bleeps. Dystopian regular Rodhad returns with "The Wall", a fairly epic track which revolves around a slowly swelling tide of monotone synth horns which grow to monolithic proportions. However, the EP's standout moment belongs to Felix K, who leaves the experimental D&B stylings of his usual releases behind for a clattering 4/4 roller filled with his usual blend of tough beats and gentle ambience.
…

Read more
Items 1 to 3 of 3 on page 1 of 1