Items 1 to 3 of 3 on page 1 of 1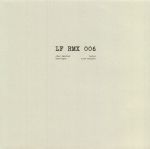 Cat: LFRMX 006. Rel: 07 Mar 18
Techno
Alex Danilov - "Inside" (Len Faki Deepspace mix) (5:55)

Alex Danilov - "Inside" (Len Faki Hardspace mix) (6:17)

Developer - "Lost Moments" (Len Faki Hardspace mix) (6:00)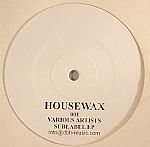 Cat: HOUSEWAX 001. Rel: 24 Oct 11
Deep House
Owen Jay - "Spank"

Housewax - "Hands Up"

Alex Danilov - "Filter D"

Amayer - "Golden Fields"
Review: Featuring Owen Jay, Russian producer Alex Danilov, newcomer Amayer and a track from the label itself, German based Housewax make their debut with the four track deep house Sublabel EP. Long standing artist Owen Jay kicks off the A-Side with a deep slinky b-line and recoiling synth line on "Spank", while Housewax dish up a delightfully dominated organ based house number with punchy percussion entitled "Hands Up". On the flip, Alex Danilov's "Filter D" snatches Juno's heart with a deep, bellowing b-line, airy key melody and a perfectly executed drum arrangement. Amayer makes his debut with "Golden Fields" and his melodic, low slung yet gripping deep house contribution is an impressive way to launch a production career.
…

Read more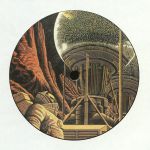 Cat: BLWA 006. Rel: 28 Sep 17
Techno
Kurvenschreiber - "Interne Unterbrechung" (2:11)

Michel - "Sometimes Rainy" (5:20)

Shine Grooves - "Track 3" (5:21)

A5 - "Track 4" (5:35)

Michel & Alex Danilov - "Ese One" (2:26)

Kurvenschreiber - "32" (3:31)
Items 1 to 3 of 3 on page 1 of 1