Items 1 to 3 of 3 on page 1 of 1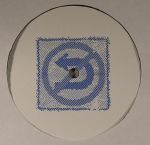 Cat: TEMPA 106. Rel: 18 Apr 16
Bass
Ambush (6:07)

Direction (6:12)
Review: Since 2010, and coming out of the whole post-dubstep scene, Manchester's Alex Coulton has been among the best of the UK bass artists. His skills being the mixing board have seen him travel from label to label, stopping off at the likes of Idle Hands, All Caps, Livity Sound, and even the mighty Tempa. Coulton returns to the latter with a follow-up to last year's "Recall" bombshell, and he's in no mood to mess around here. "Ambush" is a tribalesque tech-house number with a rattling percussion that renders it UK through and through; "Direction" sees the producer return to his more usual mood by serving up a broken bundle of drums and percussion curling around loose melodies and a dubbed-out makeover. For fans of Hessle output - what that bassline, son! Hot!
…

Read more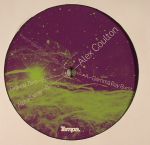 Cat: TEMPA 112. Rel: 28 Nov 16
Bass
Gamma Ray Burst (6:39)

Ground Zero (6:41)

Alpha Decay (5:40)

Phase Two (6:12)

Ascent (6:34)

Distant Resonance (6:25)
Review: Coulton returns to Tempa with an extraordinary body of work. Six tracks of perplexing bass pressure, each cut is a voyage into sparse, precision-detailed production that's designed for physical experiences; the loose-limbed shake and subby percussion of "Gamma Ray Burst" the sense-blurring abyssal tones and drones of "Ground Zero", the tribal gut-thump and isolating cosmic overlays of "Alpha Decay", the techno hypnosis of "Phase Two", the dizzying dubby synth washes of "Ascent" and the straight up sweaty (not to mention trippy) techno body slam "Distant Resonance"... Each hits the body just as much as the mind and soul.
…

Read more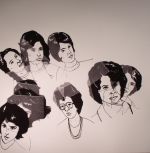 Cat: WSDM 004. Rel: 29 Feb 16
Bass
Alex Coulton - "Radiance" (6:12)

Chevel - "Tailwind" (4:20)

Simo Cell - "Escape The Fate" (6:30)
Review: For the fourth release on their promising Wisdom Teeth imprint, founders Facta and K-Lone have turned to the combined talents of old pal Alex Coulton, Italian produer Chevel, and fast-rising studio boffin Simo Cell. Coulton kicks things off, delivering a deliciously heavy and floor-friendly concoction that sits somewhere between broken techno, contemporary bass music, and the kind of comforting deepness more associated with hazy house productions. Chevel does an excellent job of calming things down, layering up bleeping electronics and ambient textures to create something reminiscent of mid '90s IDM, before Simo Cell attempts to "Escape The Fate" on a creepy cut that combines fizzing hi-hats and wonky ambient melodies, with drum programming and musical touches borrowed from EBM and industrial
…

Read more
Items 1 to 3 of 3 on page 1 of 1