Items 1 to 2 of 2 on page 1 of 1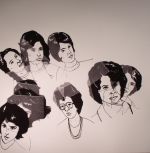 Cat: WSDM 004. Rel: 24 Feb 16
Bass
Alex Coulton - "Radiance" (6:12)

Chevel - "Tailwind" (4:20)

Simo Cell - "Escape The Fate" (6:30)
Review: For the fourth release on their promising Wisdom Teeth imprint, founders Facta and K-Lone have turned to the combined talents of old pal Alex Coulton, Italian produer Chevel, and fast-rising studio boffin Simo Cell. Coulton kicks things off, delivering a deliciously heavy and floor-friendly concoction that sits somewhere between broken techno, contemporary bass music, and the kind of comforting deepness more associated with hazy house productions. Chevel does an excellent job of calming things down, layering up bleeping electronics and ambient textures to create something reminiscent of mid '90s IDM, before Simo Cell attempts to "Escape The Fate" on a creepy cut that combines fizzing hi-hats and wonky ambient melodies, with drum programming and musical touches borrowed from EBM and industrial
…

Read more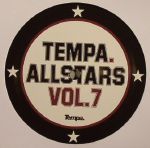 Cat: TEMPA 094. Rel: 17 Oct 14
Deep Dubstep
Wen - "Push Back"

Alex Coulton - "Equilibrium"

Innasound - "Stepo Fourth"

Batu - "Ghosted"

Axh - "Nano"

Perverse - "Jacobin"
Review: Tempa continue to chisel away at the bass coal face in their own unique and ultimately deep way. For "Allstars 7" they've struck some serious gold... Blisteringly hot Wen serves up a blisteringly cold roller, all bubbly drums and iced-out synths, Manchester man Alex Coulton taps into the deep tribal dub psyche with his hand drum-heavy "Equilibrium", Innasound get deep on a meditative flex, Batu gets jiggy on a steppy, jaunty trip, Axh unleashes a post-dungeon stepper with a swift and uncompromising rhythm pattern and Perverse bring us to a stark, spaced out climax with the trippy "Jacobin". Four awesome examples of future-focussed bass music, Tempa have delivered a very special document right here.
…

Read more
Items 1 to 2 of 2 on page 1 of 1