Artists
Items 1 to 3 of 3 on page 1 of 1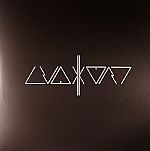 Cat: HTH 015. Rel: 25 Nov 13
Techno
Torr Vale

Smoke Circle

3dOS

Folded Edge

Conveyor

Hex Ad

Channel Drift

Navigate

Rocendal

Undertow
Review: Given their obsession with maths, geometry and clandestine soundscapes, you'd expect this debut album from Manchester-based studio boffins Synkro and Indigo to be a murky, otherworldly affair. That it is isn't much of a surprise, though it's hard not to be impressed by the depth of material on offer. This self titled set effortlessly struts between cranky, angular techno ("3dOS", "Hex Ad"), sparse African rhythms ("Smoke Circle"), Skam-ish IDM ("Fooled Edge"), slo-mo industrial drone ("Channel Drift"), and post-dubstep rhythms ("Navigate", the dubwise "Rocendal"). Throughout, there's a claustrophobic air of intense paranoia that's hard to ignore. Impressive stuff.
…

Read more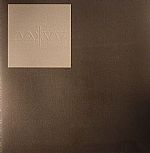 Cat: HTH 020. Rel: 16 Jun 14
Deep Dubstep
Gravure

Continuum

Typeface

Greyscale
Review: Indigo and Synkro return for Houndstooth duty under the Akkord guise, with HTH020 their first material for the fabric-affiliated label since last year's roundly praised debut album. That long player was perhaps the most confident display of the sound design-heavy production style the Mancunian pair had been narrowing in on since their cultish white label bow, but this new 12" finds them adding whole new levels of darkness to the mix. Moody low end sits deep in the channels; given the space to breath by Akkord who seem careful to restrict their drum samples to the barest of appearances at times (see "Gravure") whilst those out there that enjoyed the Millie + Andrea album for Modern Love will probably gravitate towards "Continuum" which showcases a murky, raw take on breakbeat-led jungle.
…

Read more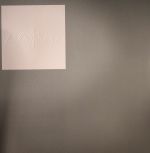 Cat: HTH 040. Rel: 25 May 15
Experimental/Electronic
Gravure/Continuum (Fis Hayfield To New Mills version) (7:01)

Gravure/Continuum (Regis Whip Hand mix) (6:08)
Review: This 12" sees the welcome vinyl edition of remixes of Akkord's "Gravure/Continuum" from Fis and Regis which originally appeared on a CD issued through Fabric's Houndstooth label earlier this year. With the Mancunian duo possessing such a clinical take on rhythmic construction; it's always interesting to see how artists commissioned to remix Akkord choose to approach the task. Sometime Tri Angle artist Fis is on impeccable form twisting the track into paganistic string-laden ambience on his self-styled 'Hayfield To New Mills' version which brings to mind "Hashshashin Chant" era Demdike Stare. Downwards boss Regis goes for gravelly broken techno on his 'Whip Hand' mix though he channels similar levels of spectral foreboding to Fis in the underlying human groans set deep in the mix.
…

Read more
Items 1 to 3 of 3 on page 1 of 1