Items 1 to 3 of 3 on page 1 of 1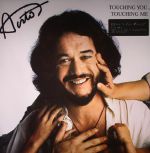 Cat: MOVLP 1373. Rel: 23 May 15
Jazz
Amajour (4:53)

Partido Alto (5:38)

Open Space (3:07)

Heartbeat (4:20)

Toque De Cuica (3:55)

Move It On Up (3:37)

And When We Touched The Sky (4:38)

Tempos Altras (Dreams Are Real) (5:39)

It's Not A Ballad (4:14)

Introduction To The End (1:42)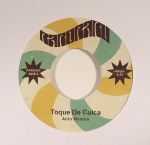 Cat: RAR 001. Rel: 08 Dec 16
International
Airto Moreira - "Toque De Cuica" (4:01)

Erlon Chaves E Sua Banda Venemo - "Cosa Nostra" (4:00)
Review: Rare Brazil have brought us some brilliant bossanova compilations (with some steamy cover art!) over the last twenty odd years and can claim to be a definite authority on obscure Brazilian music: no argument there! Now they delve into much needed re-issues with Toque De Cuica which features two obscure gems, for the heads. First up the legendary Brazilian jazz drummer Airto Moreira serves up the feelgood disco vibes of "Toque De Cuica", while on the flip there's Erlon Chaves E Sua Banda Venemo with the sultry Latin soul-funk of "Cosa Nostra" coming off like a South American James Brown and band: you've got to hear this.
…

Read more
Cat: SS 2016. Rel: 22 Jul 16
Funk
Airto Moreira - "Celebration Suite" (4:22)

Gilberto Gil - "Maracatu Atomico" (4:22)
Review: Timed to coincide with the upcoming 2016 Olympics in Rio, the $tateside label comes through with a 7"-shaped celebration of Brazilian music featuring two classic cuts from the archives of Airto Moreira and Gilberto Gil. Even if you don't know it by name, Moreira's "Celebration Suite" should be instantly familiar, a jazz-fusion/samba batucada anthem that truly lives up its joyous name!! Flip it over and Gilberto Gil is on hand for a more mellow accompaniment in the shape of bossa samba standard "Maracatu Atomico," lifted from his 1975 album Viramundo. Comes as a yellow and green samba seven special!
…

Read more
Items 1 to 3 of 3 on page 1 of 1