Artists
Items 1 to 2 of 2 on page 1 of 1
Cat: DBRV 032. Rel: 05 Feb 18
Deep House
Reciprocess

Hullman Z

Get It G

Just In Case I Do

Son Shine
Review: After shifting through a few different monikers the last year Deepblak Rhythm Czar Afrikan Sciences returns to form. Laced always with his elastic funk forward grooves the "Res??pras?de?" EP continues to build on his legacy. One that has consistently morphed diasporic rhythms into new colors. Creating new space on the dance-floor as well inside the mind. Four independent yet intertwined tracks all meant to make you oscillate inward outward.

…

Read more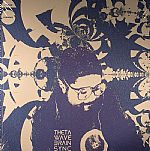 Cat: DBRV 018LP. Rel: 11 Nov 13
Experimental/Electronic
Sage Projection

Need Want Have

A Trove

As You Were Brother

What Who What The Bazooka Was Who

Theta Wave Brain Sync

New Morning

o4U

A Healthy Turnaround

Monseq

Magnetism Is More Intelligent Than Force
Review: As Afrikan Sciences, Eric Porter has been pushing his own brand of freeform sonic experimentation incorporating elements and ideas from soul, jazz, broken beat and house in an abstracted manner that veers far off-grid. Far from prolific, Porter's project does share a close bond with the Deepblak label run by Aybee, who have issued all Afrikan Sciences material to date. With whispers of Afrikan Sciences material surfacing on PAN, Porter graces Deep Blak with a wonderfully unique second album entitled Theta Wave Brain Sync. Manipulating rhythm in a manner that's already quite hypnotic and meditative, the eleven tracks live up to Deepblak's billing that it will "let you go as deep, and far as you desire" and then some!
…

Read more
Items 1 to 2 of 2 on page 1 of 1