Artists
Items 1 to 3 of 3 on page 1 of 1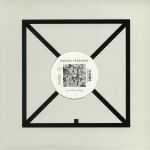 Cat: DOG 63. Rel: 12 Feb 18
Disco/Nu-Disco
Pulp Fusion (5:40)

Fade Out (5:48)

Raw (live edit) (6:58)
Review: Although still best known for delivering high grade reworks and re-edits, Adesse Versions has previously released some killer original productions, too. Predictably, the three sample-heavy house jams included on this debut Delusions of Grandeur experience are pretty darn hot. Check, in particular, the Clavinet-heavy Blaxploitation bounce of "Pulp Fusion", where sampled '70s instrumentation rides a bouncy, filter-flaunting house groove. Or, for that matter, the lolloping, undulating, glassy-eyed sweetness of the sun-kissed, extra percussive "Fade Out", which makes use of elements from a particularly Balearic disco record. Flip to the B-side for "Raw (Live Edit), a bustling, big room friendly jack-track that sounds like a long lost David Morales Red Zone Dub.
…

Read more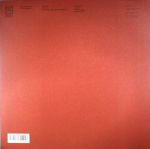 Cat: HEIST 021. Rel: 14 Nov 16
Deep House
Tout It (7:36)

E To E (Ge-ology remix - feat MdCL) (6:11)

E To E (5:39)

Push It Along (5:30)

Ebony Roses (4:26)
Cat: RNT 026. Rel: 10 Jul 17
Disco/Nu-Disco
Bumpin' NYC (5:23)

Sistem (6:36)
Review: Kevin Gorman aka Adesse Versions brings his cut and paste ethos to Brooklyn edit series Razor-N-Tape with a varied pair of heaters. On this wicked two tracker, the label takes it back to their early format of one track per side: and these two cuts can certainly carry it! On this side we've got "Bumpin' NYC" a lo-slung disco classic with that proper New York City vibe, if ya catch our drift? On that side, we have a lovely little number in the form of "Sistem" that flips an afrobeat sample into a dark and groovy club track with even a little bit of acid for good measure.
…

Read more
Played by:
Dave Lee / Joey Negro
,
Aaron Dae (Razor-N-Tape)
,
Dom Servini
,
RUSTAM OSPANOFF.
,
Replika (Quintessentials)
,
Jacques Renault
,
Javi Frias
,
Dave Allison (Editorial)
,
Los Charly's Orchestra
,
Superbreak
,
Chris Rhythm / SUPER MOTION
,
Juno Recommends Disco
,
JKriv (Razor-N-Tape)
,
Osmose
,
Tim Zawada
,
MonkeyPocket
,
Paul Withey / Sweetooth
,
Shaka (KolourLTD, Balance Alliance)
,
Peter Croce (Rocksteady Disco)
,
Fouk
,
Masterworks Music
…

Read more
Items 1 to 3 of 3 on page 1 of 1