Artists
Items 1 to 3 of 3 on page 1 of 1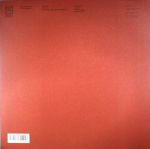 Cat: HEIST 021. Rel: 14 Nov 16
Deep House
Tout It (7:36)

E To E (Ge-ology remix - feat MdCL) (6:11)

E To E (5:39)

Push It Along (5:30)

Ebony Roses (4:26)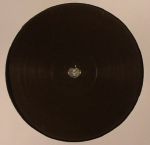 Cat: LPHWHT 12. Rel: 17 Apr 17
Deep House
Don't Stop The Acid (6:48)

Slide (5:28)

Kameleon (6:48)
Review: Adesse Versions is undoubtedly a canny fella. Few others would have thought have re-casting Yardborough & Peoples' "Don't Stop The Music" is a sweaty acid jam, but that's exactly what he's done here. It sounds like he's replayed the bassline on a TB-303, accompanying it with clattering drum machine percussion, wonky acid lines and a plethora of delay-laden vocal samples. It's a simple idea, brilliantly executed. Elsewhere, he cuts up a well-known, disco-era soul groover and turns it into a chunky house loop-jam ("Slide"), before beefing up the beats and reaching for the TB-303 once more on disco-acid stomper "Kameleon". File under: guaranteed party-starters.
…

Read more
Cat: RNT 026. Rel: 10 Jul 17
Disco/Nu-Disco
Bumpin' NYC (5:23)

Sistem (6:36)
Review: Kevin Gorman aka Adesse Versions brings his cut and paste ethos to Brooklyn edit series Razor-N-Tape with a varied pair of heaters. On this wicked two tracker, the label takes it back to their early format of one track per side: and these two cuts can certainly carry it! On this side we've got "Bumpin' NYC" a lo-slung disco classic with that proper New York City vibe, if ya catch our drift? On that side, we have a lovely little number in the form of "Sistem" that flips an afrobeat sample into a dark and groovy club track with even a little bit of acid for good measure.
…

Read more
Played by:
Dave Lee / Joey Negro
,
Aaron Dae (Razor-N-Tape)
,
Dom Servini
,
RUSTAM OSPANOFF.
,
Replika (Quintessentials)
,
Jacques Renault
,
Javi Frias
,
Dave Allison (Editorial)
,
Los Charly's Orchestra
,
Superbreak
,
Chris Rhythm /Cool Crooners Records
,
JKriv (Razor-N-Tape)
,
Osmose
,
Tim Zawada
,
MonkeyPocket
,
Paul Withey / Sweetooth
,
Shaka (KolourLTD, Balance Alliance)
,
Peter Croce (Rocksteady Disco)
,
Fouk
,
Masterworks Music
…

Read more
Items 1 to 3 of 3 on page 1 of 1