Items 1 to 2 of 2 on page 1 of 1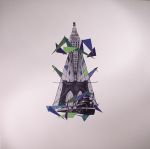 Cat: RYC 007. Rel: 31 Mar 17
Techno
Adam X - "Phobic" (6:07)

Mike Parker - "La Strega Danza" (6:18)

DJ Hyperactive - "Third Person" (5:25)

Jeff Derringer - "One Angry Shot" (6:46)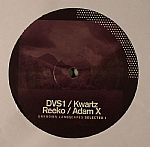 Cat: POLEGROUP 021. Rel: 10 Dec 13
Techno
DVS1 - "Strobe"

Kwartz - "Hate"

Reeko - "Enlightenment Process"

Adam X - "Meridien Arc"
Review: As part of Oscar Mulero's Unknown Landscapes mix CD his label Pole Group has done the right thing and released the first of several various artist samplers. This first body of music is opened by the rusty pings of DVS1's "Strobe", while up and coming Spanish techno producer, Kwartz, earns his Pole Group stripes with a deep and blipping "Hate". Long-time label cohort Reeko provides the elongated mind trip that is "Enlightenment Process", and the last spot is of course reserved for industrial demigod Adam X who doesn't falter with the voltage charged "Meridien Arc".
…

Read more
Items 1 to 2 of 2 on page 1 of 1