Artists
Items 1 to 2 of 2 on page 1 of 1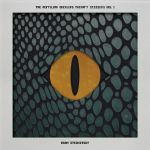 Cat: LYR 004. Rel: 19 Mar 18
Minimal/Tech House
TST142

Reptile Boogie

Green Room Therapy

Split Tongue
Review: Having regularly appeared on Junk Yard Connections and Banoffee Pies over the years, Adam Stromstedt has plenty going on, but he's also got the time and space for his own Lyssna label, and he returns with his first solo EP on the label. It's an accomplished record, mining the vibe of ambient techno and channeling it into contemporary production with soul-stirring results. "TST142" is a mellow groover with a trancey undercurrent, while "Reptile Boogie" swerves into blissed out electro for lazy days. "Green Room Therapy" places plaintive keys at the front of the mix and channels a little of Floating Points' magic, and then "Split Tongue" offers up the most overtly club-minded jam on the 12".
…

Read more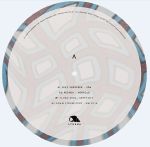 Cat: ZNA 001. Rel: 27 Feb 17
Minimal/Tech House
Levi Verspeek - "256" (10:06)

Peshka - "Miracle" (5:56)

Flord King - "Steff Off" (9:02)

Adam Stromstedt - "HM 2016" (5:05)
Review: Mohammed Al Harbiti, Adam Stromstedt and Flord King's Lyssna Records is now on its third release, and the label is beginning to pick up jus the right sort of momentum to make a impact on the vast, bottomless pit that is the deep house scene. What you need to be able to do that is plenty of style and a fresh way of constructing 4/4 patterns, something which Levi Verspeek has clearly nailed on the opening "256". Peshka's "Miracle" is also refreshingly off-kilter, meandering its loose drums over a hazy bed of washed-up sonics, while Flord King's "Steff Off" uses the minimal formula to deliver its mesmerising glow, and Adam Stromstedt's "HM 2016" is probably the best example of traditional deep house that we've heard since the close of that treacherous 2016. Quality house escapades...
…

Read more
Items 1 to 2 of 2 on page 1 of 1