Items 1 to 2 of 2 on page 1 of 1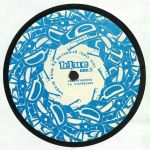 Cat: BLUE 0005. Rel: 29 May 18
Techno
Mike Dreben - "Track 1" (6:01)

Mike Dreben - "Track 2" (6:03)

Adam Marshall - "Avalokitesvara" (8:01)
Review: Adam Marshall has been a part of the worldwide techno movement since about the same time as Mike Dreben; the pair's tunes have been hitting our shelves since the early days of Juno, and so we feel that they have been a special part of our development over the decades. They appear out of nowhere for the BLUE imprint, out of Canada, by slamming down some furiously penetrative techno bruisers with a minimalistic touch and feel. Dreben's first 2 cuts are wild and fast, tumbling over their own kicks and snares as the toxic levels of bass are released over tight, dance-centric grooves. Marshall's "Avalokitesvara" reigns supreme on the B-side, hitting harder and more direct comparted to Dreben's stripped-back feel, with a heavy succession of kicks and snares hitting down extra hard. Finally, some proper techno runnings!
…

Read more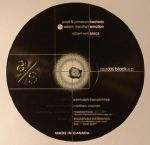 Cat: ASSR 005. Rel: 22 Jun 17
Techno
Pash & Jameson - "Freshedz" (5:13)

Adam Marshall - "Emotion" (5:12)

Robert Ven - "Black" (4:35)

Aris - "Seq25: sage" (5:46)

Naw Neil Wiernik - "Decompost" (5:40)
Review: warehouse find on this classic Canadian label.
…

Read more
Items 1 to 2 of 2 on page 1 of 1