Items 1 to 2 of 2 on page 1 of 1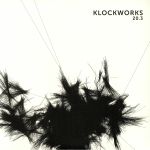 Cat: KLOCKWORKS 20.3. Rel: 03 Oct 17
Techno
Jay Clarke - "Perdita" (4:47)

Ritzi Lee - "Substract" (5:02)

Reus - "Acid Modo" (5:19)

High Position - "Cops" (4:06)

Yoikol - "Dense" (5:03)

Adam Craft - "Pacelane" (3:37)

Vincent - "How I Feel" (6:59)
Review: Well, this is an absolute Klockworks takeover this week, and its clear that Mr.Klock himself is making a bit of a statement! This is the third episode of the new Klockworks compilation series, each one of these releases bound together by a similar artwork and, of course, a mutual love for sleek, direct techno for the mind. Newbies Jay Clarke and Ritzi Lee ride on the A-side of this double-pack, both offering a dusty procession of calculating techno, while the B-side is dominated by Reus' tenebrous "Acid Mono" and High Position's hard-hitting, dub-leaning "Cops". The second disc kicks off with Yokol's dreamy patterns through "Dense", followed by the dark and bass-heavy groove of Adam Craft. Vincent's "How I Feel" closes off the compilation with a comparatively more soulful piece via "How I Feel", a melody-rich house-techno hybrid for the masses.
…

Read more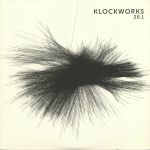 Cat: KLOCKWORKS 20.1. Rel: 03 Oct 17
Techno
Etapp Kyle - "Essay" (5:29)

Jon Hester - "Let's Go" (5:26)

Adam Craft - "Aphite 49" (6:31)

Sterac - "Lately" (6:37)

Ben Klock - "Twenty" (6:29)

DVS1 - "In The Middle" (6:39)

Trevino - "Sombre Tones" (4:53)
Review: The good chaps over at Hardwax, Klockworks' own distribution network, are calling this a "perfectionist techno compilation" and, in their own words, it comes "warmly recommended". We agree with both of statements, and believe this to be a fine piece of work from the Ben Klock collective. Perhaps listeners won't hear anything drastically game-changing in here, but it is certainly all dance music of the highest calibre, from a collection of artists who have truly crafted a neat and elegant vision of techno music. On this double, the first in an upcoming series, there's a mixture of old and new faces all coming together to showcase the sound they've been so close to over the years; the wonderful Sterac makes an appearance with a refreshingly off-kilter blur of dub techno on "Lately", while Ben Klock himself comes through with the ice-cold bleeps of "Twenty", and the mighty DVS1 blasts out some penetrative percussion folds on "In The MIddle. Trevino rocks the boat with "Sombre Tones", whereas relative newcomers Etapp Kyle and Jon Hester turn in their own 5am bullets.
…

Read more
Items 1 to 2 of 2 on page 1 of 1