Artists
Items 1 to 2 of 2 on page 1 of 1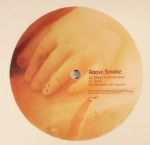 Cat: CS 007. Rel: 16 May 16
Deep House
Tribute to the Geniuses

Outro

Get Down (W&P Hgg remix)
Review: "Is the Cornuta Sound's return after a long resting time. This new 10" contains one of the most saved songs by Above Smoke (Deep Explorer) that runs into the jazz world and an outro take for djs. The flipside brings a great rework by the label boss (W&P Hgg)."
…

Read more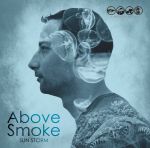 Cat: DEEPEX 041 . Rel: 12 Jun 17
Deep House
Deep Into The Light (5:07)

Sad Grey Faces (6:01)

Every Night (7:36)

Don´t Stop (Til Morning) (feat Kikone) (4:18)

Don´t Hold Me Back (6:52)

Grind (4:41)

Sun Storm (5:26)

Little Girl (4:16)

Outro (3:28)
Review: Unsurprisingly, Above Smoke has long been closely associated with his brother Dubbyman's Deep Explorer label, and so it figures that the Spanish artist is releasing his debut album close to home. For those unfamiliar with the sound of Deep Explorer, think of the warmest, soul-inflected deep house rich with natural instrumentation as much as electronic elements and you should have an idea. On the album format Above Smoke has space to branch out into some refined neo soul excursions such as "Don't Stop (Till The Morning)" featuring Kikone's stirring vocal, but as ever it's the exemplary house music that truly defines this album.
…

Read more
Played by:
Owen Jay (Batti Batti / Gauss )
,
Tomi Chair
,
Ernie (Minuendo Recordings)
,
TiTo (Troubled Kids Records)
,
Rai Scott (Inner Shift Music)
,
Superbreak
,
Monsieur Cedric (Serie Limitee)
,
Jesus Gonsev
,
Jenifa Mayanja Bumako Recordings
,
Manuel Costela/Bucketround
,
Giovanni Damico
,
Danijel Kevic
…

Read more
Items 1 to 2 of 2 on page 1 of 1