Items 1 to 3 of 3 on page 1 of 1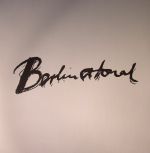 Cat: ATONAL 001. Rel: 26 Aug 15
Techno
Cabaret Voltaire - "Microscopic Flesh Fragment" (live version) (5:10)

Cabaret Voltaire - "Universal Energy" (live version) (10:50)

Miles Whittaker - "Vagabond No. 7" (7:15)

Fis - "Dist CL" (Atonal version) (5:33)

Abdulla Rashim - "Track 5" (19:15)

Abdulla Rashim - "Track 6" (16:07)
Review: Berlin Atonal returned two years ago from a long hiatus, 23 years to be exact. After three tremendous festivals this decade, they now present us with their first recordings since 1984. These particular ones from the 2014 edition. Cabaret Voltaire (in this incarnation featuring only Richard H Kirk) was a true highlight and contributes "Microscopic Flesh Fragment" and "Universal Energy". One half of Demdike Stare Miles Whitaker went solo, presenting his truly unique take on techno, and the slow burning attitude of "Vagabond No. 7" is evidence of this. New Zealand's Fis also appears; rather uncategorisable as always on "Dist CL (Atonal Version)." On the third disc we have Northern Electronics main man and modern auteur Abdulla Rashim presenting two commissions from his captivating atmospheric set that year. Limited to 700 copies.
…

Read more
Cat: ARR 001. Rel: 07 Jul 11
Techno
Gizaw 1

Gizaw 2

Gizaw 3
Cat: NE 26. Rel: 14 Jan 16
Industrial/Noise
Stolen Scenes Of Golden Lush (5:22)

For Thos Who Strive (4:42)

The Narrow Life He Bore (3:42)

For The Hour Of Great Humiliation (4:46)

The Cost Of Bruised Kisses (5:19)

Sleep Through Sensation (4:28)
Review: If you're a particularly ardent follower of the Northern Electronics phenomenon, you may have stumbled across SARS when her ?????? cassette landed on the label operated by budding graffiti artist Abdulla Rashim in 2014. Since then the rarely visible artist has surfaced once more as one half of Fodd Dod, this time in collaboration with the ever prolific Varg. Earlier in the year the pair delivered the Studie I Narhet, Langtan Och Besvikelse album to Northern Electronics, and now SARS is back but this time she is working alongside Rashim. For Those Who Strive comes draped in sweeps of gloomy pads that fit perfectly with the uneasy tension of the Northern Electronics aesthetic. The album is comprised of six tracks, all reportedly composed by SARS and Rashim in Stockholm this year before being mastered by Neel in Rome. Varg devotees fear not, for Ronnberg reportedly contributed additional production to the opening track "Stolen Scenes Of Golden Lush".
…

Read more
Items 1 to 3 of 3 on page 1 of 1