Artists
Items 1 to 2 of 2 on page 1 of 1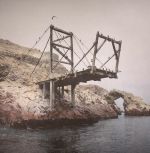 Cat: 116 DSR. Rel: 25 Apr 16
Techno
Thin Air (7:28)

I Repeat (6:06)

All Out (8:03)

Waybackmachine (5:58)
Review: A Made Up Sound man Dave Huismans is not messing around on this 12", his first outing on Delsin for six years. Opener "Thin Air" may contain creepy melodies, strange samples and curious orchestral samples, but these largely play second fiddle to a booming techno rhythm. "All Out" and "Waybackmachine" also hit home hard, with trademark rhythmic madness and densely layered chords combining to create two hectic and intense broken techno smashers. Even the EP's most laidback moment, the noticeably deeper "I Repeat", owes its' power to a surging sub-bass line and some snappy post-dubstep rhythms, rather than its' faintly unsettling electronics and melancholic musical elements.
…

Read more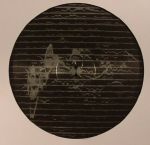 Cat: SESSIONS 03. Rel: 29 May 17
Techno
Track 1 (8:10)

Track 2 (5:18)

Track 3 (8:58)
Review: The third volume in the Sessions series brings together a trio of much loved producers for a series of untitled, all-star collaborations. Regular collaborators Dynamo Dreesden and SVN are joined by Dave '2562' Huismans under his now familiar A Made Up Sound alias. The studio threesome hits the ground running on the A-side workout, which sounds like an alien techno interpretation of 1990 British "bleep and bass" - all tipsy sub-bass, intoxicating bleeps and skewed TB-303 motifs. On the flip they pepper a snappy, pitched-down ghetto house groove with dreamy synthesizer flourishes ("Untitled 2"), before bathing in a bath of liquid hallucinogens on the rhythmic ambient weirdness of "Untitled 3".
…

Read more
Items 1 to 2 of 2 on page 1 of 1