Artists
Items 1 to 3 of 3 on page 1 of 1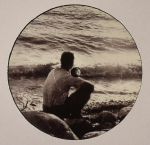 Cat: MORK 007. Rel: 09 Nov 15
Techno
Dreamer (8:34)

Heldled (5:07)

Drained (7:40)
Review: 1800Haightstreet are not your average Vancouver outfit. Whilst most on the Canadian Rivera tend to focus on fluid, dreamy, new age inspired deep house, ambient and IDM, this crew is more interested in the potential of dusty, grime-encrusted techno. That's not to say that they're averse to melodies and fluttering synth patterns - all three tracks include notably fluid, off-kilter musical elements - just that they're main inspiration seems to be the rhythmic power of hardware-produced techno. That's evident on the acid-flecked hypnotism of "Dreamer", the cymbal-driven pump of the bittersweet "Heldled", and the blissful dancefloor jack of closer "Drained".
…

Read more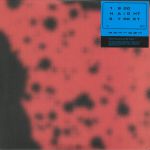 Cat: LT 040. Rel: 30 Oct 17
Techno
The Ram (6:28)

Permafrost (5:07)

Endless (7:25)

Psychic (6:46)

Flood (7:21)

Diagonal Iris (6:44)

Vanisher (5:28)

Intuitionist (7:18)

Manitoban (7:46)

Super Intelligent (5:07)

Past Life Memory (9:00)

Razor (5:45)
Review: After three successful EPs for the wider Lobster Theremin unit back in 2015 and 2016, 1800HaighStreet drops an album for the London label, a twelve-track excursion into the shadiest, most deranged forms of house and techno. This is no surprise given the label's rise to fandom and hypedom over the last 3 years, but the producer has still managed to impress thanks to a glorious collection of distorted electronics. Each tune is very much focused on the dancefloor, however, and as such, thr label heads have dedicated no more than 2 tunes per side. Jeff Mills style, innit!? Gloriously hallucinogenic loops and a torrential downpour of harmonies encircle the entirety of this release, making it akin to the sort of no nonsense techno that emanated from the infamous Tresor basement back in the 90s. Hardcore gear. No bullshit.
…

Read more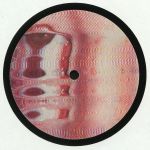 Cat: H 001A. Rel: 23 Oct 17
Industrial/Noise
DNAonDNA - "No Thanks, I'd Rather Stay In The Ivory Tower" (6:53)

Antonio - "Untitled 999" (4:31)

Bielefel Murder Boys - "What The Fuck Is Wrong With Storage Company These Days" (5:14)

188HaightStreet - "Necklace Of Heads" (6:44)
Review: The first release on the freshly minted Heteroerotic Asypyxiation imprint delivers a veritable smorgasbord of skewed, left-of-centre oddness shot through with decaying, post-industrial intent. For proof, check the hard-to-define, end-of-days murkiness of DNAonDNA's claustrophobic, end-of-days opener "No Thanks, I'd Rather Stay In The Ivory Tower" (kind of like Cabaret Voltaire making broken beat in a dungeon) and the nightmarish, psychedelic exotica of 188HaightStreet's wonky, Arabic techno shuffler "Necklace of Heads". In between, you'll find the wild-eyed, distorted tribal techno stomp of Antonia's "Untitled 99" and the fizzing drums and twisted, elongated analogue bass of "What The Fuck Is Wrong With Storage Company These Days" by Bielefeld Murder Boys. Brilliantly bonkers.
…

Read more
Items 1 to 3 of 3 on page 1 of 1