Artists
Items 1 to 3 of 3 on page 1 of 1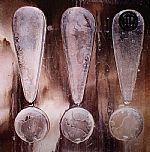 Cat: WARPLP 197. Rel: 23 Aug 10
Indie
AM/FM

The Most Certain Sure

Wannagain Wannagain

Jamie, My Intentions Are Bass

Steady As The Sidewalk Cracks

Hollow

Jump Back

Even Judas Gave Jesus A Kiss

The Hammer
Cat: WRP 260LP. Rel: 19 Oct 15
Indie
All U Writers (4:53)

Sick Ass Moon (4:22)

Every Little Bit Counts (3:14)

Freedom! '15 (5:59)

Ooo (3:40)

All The Way (4:37)

Til The Money Runs Out (4:30)

Bam City (3:26)

Funk (I Got This) (4:41)

Lucy Mongoosey (3:21)

I Feel So Free (Citation Needed) (8:40)
Review: After a two-year hiatus, New York's finest purveyors of flash-fried power pop and disco-punk return with their sixth full-length. Despite being 18 years into their career, there are few signs of tiredness on the predictably vibrant As If. While potential sing-along moments are plentiful, it's the looseness of their grooves and the incessant funkiness of tracks such as "All U Writers", "Ooo", and the thrillingly low-slung "All The Way" - in which the Brookyln-based outfit brilliantly fuse springy dub-disco grooves, wild synths and classic house riffs - that catches the ear. Interestingly, the strongest influences this time round appear to be Prince and early Red Hot Chili Peppers, giving the album a particularly kaleidoscopic aural hue.
…

Read more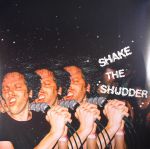 Cat: WARPLP 283. Rel: 22 May 17
Indie
The One 2 (4:23)

DITBR (interlude) (0:45)

Dancing Is The Best Revenge (4:41)

NRGQ (4:36)

Throw Yourself In The River (3:54)

What R U Up 2day? (4:26)

Five Companies (3:59)

Throttle Service (4:37)

Imaginary Interviews (4:45)

Our Love (U Can Get) (4:30)

Things Get Hard (3:31)

R Rated Pictures (5:20)
Review: Passing fashions for jerky post-punk and effervescent dance-pop have elevated this confusingly monikered outfit to hot topic status over the years, but !!! have maintained their own identity throughout. Tapping into a lineage of New York party music that touches on Ze records and Studio 54 whilst also embuing their sound with a punk rock vim and vigour straight from CBGBs, 'Shake The Shudder' might be the most timeless collection of suss, sway and swagger these freaks have put together in their 21 (!) years of filling dancefloors. Chk (chk chk) it out.
…

Read more
Items 1 to 3 of 3 on page 1 of 1