Items 1 to 9 of 9 on page 1 of 1
Cat: DPRP 001. Rel: 30 Apr 18
Memory (5:19)

The Way Forward (5:00)

Your Love Baby (5:12)
Review: Having recently reared its head with the reissue of the Groove Chronicles and Dub Child tracks on Rip N Run Vol 2, Dat Pressure makes a fully fledged return to the game with this debut release from DJ Perception. It's a strong statement, steeped in 2-step flex but saying something fresh that feels contemporary rather than throwback. "Memory" pitches its sweet vocal elements amidst a bed of humming pads and heavily reverbed one shots, with just the twitchy beat to carry it. "The Way Forward" is a livelier affair, though no less distinctive, and then "Your Love Baby" finishes the EP off with the most obvious dancefloor belter of the lot.





…

Read more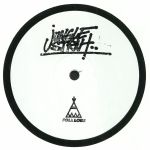 Cat: FLK 3. Rel: 19 Jun 18
165 Jazz (6:32)

Kominike (7:00)

21" Speakers (5:46)

Jungle Strut (5:50)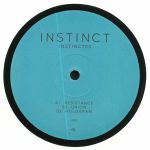 Cat: I 003. Rel: 08 May 18
Resistance (6:52)

Union (7:15)

Hologram (6:44)
Review: Both of James "Burnski" Burnham's previous outings under the Instinct alias were critical and commercial successes, so hopes are naturally high for this third serving of club-ready tech-house treats. We're particularly enjoying A-side "Resistance", a warm, woozy and rolling affair that sits somewhere between the skipping beats and broken computer sounds of Parisian tech-house and the drowsy, organ-laced warmth of Floorplan's gospel-driven techno. That's not to say that there aren't great moments to be found elsewhere on the EP; in fact, the bouncy, low-slung skip of chiming, UK garage-influenced workouts "Union" and "Hologram" (the latter a two-step affair that reminded us of Zed Bias' Sirkus-era outings as Maddslinky) is every bit as intoxicating.
…

Read more
Cat: PPC 09. Rel: 14 May 18
Feel The Rhythm

Come On

Music
Review: Plastik People is, as ever, your most trusted source of funking, bumping garage house. This time they've unearthed a real treat in the shape of Danny J Lewis, a secret weapon of the UK garage scene who flirted with success in the mid to late 90s, reaching the heights of Locked On and XL. Reportedly the tracks on this 12" were originally released on a supremely rare double pack, and now they've been mastered and repressed for die hard heads to sink their teeth into. "Feel The Rhythm" has a dash of darkside rave drama tipped into its sauce, but it's still an utterly funky swinger with all the hallmarks of the 90s. "Come On" is a boisterous party starter, and "Music" takes things in more of a deep house direction.
…

Read more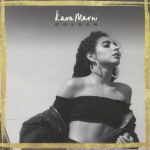 Cat: 506055 0030020. Rel: 02 May 18
Golden (radio edit) (3:46)

Golden (Zed Bias remix) (5:50)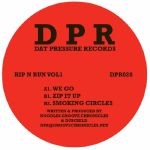 Cat: DPR 028. Rel: 29 May 18
We Go

Zip It Up

Smoking Circles
Review: While volume two of Dat Pressure's Rip N Run may have already hit the streets, now they're back-pedalling to volume one - OCD garage heads rejoice. As ever label boss Noodles is on hand with more essential wares from the vaults, this time enlisting the mighty Dub Child as a partner in crime. These jams veer towards the breakstep end of the garage spectrum, all boom bap drums and stuttered grooves, not least on the massive but spacious "We Go." "Zip It Up" packs in plenty of rootsy dub tones and soul vocal licks to match the skittering drums, and "Smoking Circles" gets into an almost techy strain of broken beat honed for serious dancefloor consumption. Just hold tight for the bass drop on that last one - it's a monster.
…

Read more
Cat: PPR 17. Rel: 04 Jun 18
Baby Do You Feel Me (6:08)

Baby Do You Feel Me (instrumental) (6:07)

Hold On (6:46)

Get Down (7:16)
Review: Tuff Vibes are back with the 2nd installment of garage house essential grooves on that Nice N Ripe vibe.





…

Read more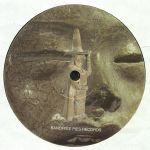 Cat: BPLP 003. Rel: 14 May 18
Lights Out (intro) (0:33)

Corners (3:45)

Testing (4:51)

Life Line (3:16)

Glass Ball (interlude) (1:04)

Daze (4:25)

Healing (3:57)

2 Worlds (4:15)

Ordering (outro) (1:18)
Review: According to Banoffee folklore, How Du was sent by a nearby star-system and harbours some deep patterns of evil. He also boasts some remarkable beat skills as this debut album showcases in great detail. Sitting somewhere between IG Culture and Kode 9, there's a deep swing set in the stony, foreboding aesthetics that allows warmth and soul to shine through at the wonkiest of moments. The jazzy, loosely hewn two-step of "Life Line", the finger-clicking hopscotch and woozy sunrise chords of "Daze" and the come-to-bed shuffles and sighs of "2 Worlds" are just three on-point examples. Du yourself a favour.
…

Read more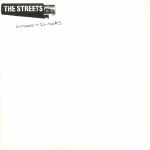 Cat: BH 08436. Rel: 01 May 18
Let's Push Things Forward (Studio Gangsters mix) (6:15)

Let's Push Things Forward (Zed Bias vocal mix) (5:37)

Let's Push Things Forward (Zed Bias dub mix) (6:19)

Has It Come To This? (High Contrast "It's Come To This" remix) (5:54)

Has It Come To This? (Jameson mix) (6:08)

Don't Mug Yourself (The Big$hot remix) (5:17)

Don't Mug Yourself (Jammer mix) (4:21)

Weak Become Heroes (Royksopp's Memory Lane mix) (6:59)

Weak Become Heroes (Royksopp's Memory Lane dub) (6:43)

Let's Push Things Forward (Mystery mix) (4:43)

Don't Mug Yourself (instrumental) (2:25)

All Got Our Runnins (4:21)

Give Me My Lighter Back (3:15)

Streets Score (instrumental) (3:47)
Items 1 to 9 of 9 on page 1 of 1